APPLICATION & exhibitor service
Use Adobe Acrobat Reader´s latest version.
Adobe Acrobat Reader DC
. Save the file and fill in the documents directly on your computer!
EXHIBITOR INFORMATION
exhibitor information Download
---
APPLICATION
APPLICATION EVA Messe für die Frau 2019
included services for exhibitors:
• Free advertising post cards A6 incl. admission discount
(order with the form
Advertising
)
---
POWER and WATER
ORDER FORM: power and water
With this form, you can book:
• Power connections
• Continous power connection for fridge, etc.
• Potential equalization lt. MA 36
• Water connections
---
STAND CONSTRUCTION, CARPET and RENTAL FURNITURE
We are avaibale for speacial requests. Please inform us about you desired stand size in sqm and about your desired equipment. Send us a short info to
office@cmw.at
and we will make you an offer.
Stand construction booklet 2018
ORDER: rental plants
---
ADVERTISING POSSIBILITIES
ORDER FORM: advertising
With this form, you can book:
• Free advertising post cards
• Tickets for your costumers
• Advertising inserts
• Premiuminserat auf der Eintrittskarte
• Supply of products for the EVA Goodie Bag
ORDER FORM: Goodie Bag Supplement
With this form, you can book:
• Flyer, voucher or products in the EVA Goodie Bag
---
STAGE PRESENNCE, LECTURES and FASHION SHOW
ORDER FORM: stage presence
With this form, you can book:
• Stage presence (lectures)
• Show Cooking
ORDER FORM: fashion show
With this form, you can book:
• Fashion Show
---
MORE DOWNLOADS
Terms and Conditions Stand May 2018
Logo EVA Messe für die Frau
Info for your stand
Info for gastronomy
---

media partners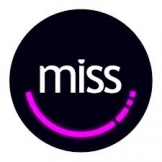 Mobility partner