EVA´s Philosophy
Seducing in style
The temptations lurk everywhere. Step by step, you conquer one booth after the next. You can´t get enough. Already tired of the many impressions? The lounge with frizzante and magazines invites for a short break.
It draws you on to the next seduction, you still can´t get enough. A talk on stage awakes your attention. After valuable insider tips, it
is time to discover the next booths! Your curiosity guides you from stand to stand, like in another world. Like in paradise. Like a women's
paradise.
Welcome to EVA.

media partners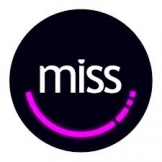 Mobility partner